Details

Published: Tuesday, 01 February 2011 08:16
Written by By Stephen Vance, Editor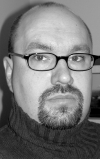 As the 2011 budget inches closer to completion there will be increased pressure on members of council to find areas to slash costs in order to have a tax increase that is as low as possible, or even better many would suggest, to have no increase in taxes at all.
In recent weeks I have myself received plenty of email and letters to the editor in which a variety of potential areas for reduction have been pointed out. And if I am receiving those sorts of email messages, I can only imagine what members of council have been receiving.
+ 0
+ 0