Details

Published: Friday, 24 September 2010 09:55
Written by By Stephen Vance, Editor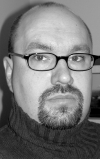 The large number of candidates running campaigns for council seats poses a number of logistical problems when conducting an All Candidates meeting.
How do they all fit on one stage? How much time can be afforded each candidate for opening and closing statements? Who gets to answer questions asked by voters?
+ 0
+ 0