Details

Published: Friday, 20 January 2012 09:50
Written by By Stephen Vance, Editor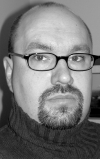 I don't envy members of our Meaford Council.
While the first year of their current term - with the exception of the ever-present wind turbine issue - was a fairly tepid one, in the first weeks of 2012 councillors must feel like they have been thrown into a pot of boiling water.
Residents upset about a proposed waste to energy facility, calls for council to do more to protect our heritage buildings, an order to pay more than $600,000 in legal costs to the defendants in the Georgian Beach Road case, the debate about whether to continue with the Georgian Beach Road appeal, the resignation of CAO Frank Miele, the list of important and serious issues being dropped in the laps of our councillors is growing.
+ 0
+ 0