Details

Published: Monday, 09 May 2011 07:44
Written by By Shane Jolley, Guest Columnist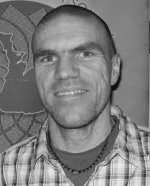 Only a government could take something as pure and simple as wind and make it more despised than a snowstorm in July.
I follow the continued debate about wind power in Ontario with dismay, as both proponents and opponents distort the facts to fortify their positions. To some, the image of a wind turbine is the very symbol of a clean energy future. To others it is the symbol of corporate imperialism; the extraction of resources and profit without compensation.
+ 0
+ 0