Details

Published: Thursday, 13 January 2011 08:16
Written by By Stephen Vance, Editor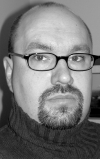 A lot goes on behind the scenes in order for the water to flow from your tap as you fill your kettle for your morning coffee. And in a post-Walkerton world, provincial legislation is making every attempt to ensure that the water that goes into that kettle is as safe as possible. But that safety which we have come to expect, carries a cost.
A lengthy but informative presentation to council on Monday January 10 by independent consultant Gary Scandlon of Watson & Associates, provided a snapshot of the hoops and hurdles that must be navigated in order for a municipality like Meaford to bring that water to our homes.
+ 0
+ 0