Details

Published: Friday, 25 February 2011 10:03
Written by By Stephen Vance, Editor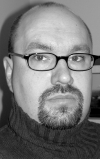 The Municipality of Meaford has moved into the social media age with the launching of their own Facebook page two weeks ago.
In addition to the municipal Facebook page, Meaford Hall, the Meaford Museum, and the Meaford Public Library have all created pages on the popular social networking site.
Initially popular for personal social networking, sites like Facebook are becoming increasingly valuable for businesses, organizations, and government agencies for the promotion of their websites, and to provide an environment to engage with users by allowing interactive discussion and commentary.
For Meaford, this a progressive step in the right direction.
+ 0
+ 0