Details

Published: Tuesday, 06 September 2011 08:26
Written by By Stephen Vance, Editor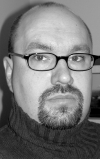 The beach bags have been traded in for backpacks as the children head back to school this week after a summer filled with fun and freedom.
This is a week that is always filled with mixed emotions for both parents and students.
While some students will be less than thrilled to shift from leisurely days of skateboarding or skipping stones on the river to lessons in mathematics, others woke up this morning excited to head back to class.
+ 0
+ 0