Details

Published: Friday, 08 June 2012 12:05
Written by By Stephen Vance, Editor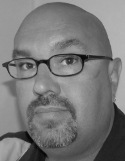 There isn't enough for the kids to do in Meaford.
It is a sentiment I have heard expressed often in the years since I moved to this fine community, and it is one that I have never really understood.
Recently though I have come to realize that perhaps it isn't that there is a lack of activities for our youth in this town, it is more a yearning for what is on the other side of the fence in larger communities.
+ 0
+ 0