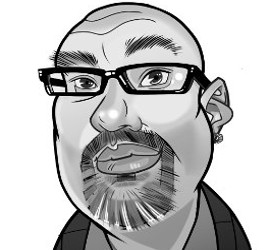 This weekend brings us Mother's Day, and it just might be the strangest Mother's Day we've ever seen. With stay at home and social distancing orders still in place, many will find themselves checking in with Mom via a phone or computer app, while others might pay a visit to Mom's house to say hello through the windows, particularly if Mom or Grandma is in a long-term care centre.
Mother's Day has long been one of the important shopping periods of the year, as we tend to spoil our mothers, at least compared to fathers, who studies show we spend significantly less on for Father's Day.
This year Mother's Day competes for attention with the coronavirus, and for this weekend, let's let Mom win. We can all turn our attention away from the constant news coverage of the virus, and instead focus on Mom – it will be a nice distraction for all.
In recent years, gifts for Mother's Day have gravitated away from objects and towards experiences. A day at the spa, or tickets to a musical for example, but in spite of recent hints that we are about to slowly re-open and move back to normal, the virus aside, 2020 might just be defined in our memories in the years to come by all the things we weren't able to do.
We have already seen major events as far out as September cancelled due to the virus outbreak. And while actors and musicians are no doubt eager to get back to doing what they do best – entertaining us – I suspect we are still a long way from cramming people into theatres or night clubs. Live sporting events could also be further down the road. It would be a stark jump from having people distancing themselves two metres apart to sitting inches away from each other in a ballpark.
So when shopping for Mom this year, think on the practical side and gravitate towards things she can use, as there is much uncertainty surrounding many of the experiences we like to give our mothers on this special day.
On this Mother's Day I think it would be appropriate to think of all of the mothers of school-aged children who have seen their lives turned upside down during this pandemic. With the schools closed moms everywhere have had to figure out child care and home schooling along with a host of other challenges, all while dealing with their own fears and uncertainties during this strange time. It has been my experience throughout life that mothers are often much better at adapting to new challenges than are fathers. It is a skill possessed by mothers that many fathers like myself have marvelled at and envied from time to time.
So this will be a strange Mother's Day indeed, but I would encourage everyone to not let their guard down, and to continue to adhere to any and all restrictions that remain in place – there is light at the end of the tunnel, but we aren't out of the woods yet. And while this virus will alter the plans of many, there will be plenty of time in the weeks to come for a proper get-together with Mom or Grandma once the restrictions are gradually lifted.
To the mother of my own two fine boys, now practically grown up at 21 and 17 years old, I will extend a 'Happy Mother's Day' from afar. My sons have benefited from having a fantastically dedicated and capable mother, and she deserves a day of being spoiled, which I am sure my boys will do without hesitation.
Whatever your plans this weekend, be safe, and be sure to adhere to all restrictions, just as your mom would tell you to do.
+ 12
+ 0