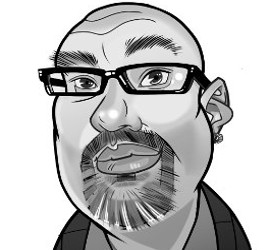 Two full days in the council chamber sitting through presentations followed by questions followed by more presentations and more questions might not seem like much fun, and it isn't, but it was time very well spent.
The idea for the new format for council budget discussions was that of Councillor Tony Bell, who had become frustrated with the way council had been handling the budget each year. Rather than cramming budget items into regular council meeting agendas, Bell suggested that council have the opportunity for two full days of discussions of nothing but budget items, and it seems to have worked quite well.
By bringing council together for two full days, they were allowed to focus exclusively on the budget, combing through it line by line as each department head made their presentation to council. In previous years these sorts of budget discussions were part of regular council meetings, and the discussions often felt rushed, and councillors sometimes looked lost.
On Monday and Tuesday of this week council was far from lost, and instead they were laser focused, and they needed to be because they have a serious challenge ahead of them.
When council approved their budget framework earlier this year, they had requested a maximum rate increase in 2020 of 4.56 percent, but when staff presented the draft budget to council the required rate increase proposed was 7.55 percent. Meaford's treasurer told council that staff had trimmed every bit of fat they could find from the budget, and should council want to reach their goal of a 4.56 percent increase, they would need to find services to cut.
In order to reach their goal, council must find roughly $350,000 to cut from the budget. A few hours into the first day of budget discussions on Monday proved that it would be difficult for council to find significant savings within the budget without making cuts to services.
The beauty of the newly implemented process for council budget discussions is that it allows members of council to dive deeply into the budget with all department heads on hand to answer questions, which allows councillors to develop a deep understanding of the municipal budget along with the various pressure points to be aware of.
What I witnessed this week was six elected representatives (Mayor Barb Clumpus has been away this month due to a medical issue) eager to gain the fullest understanding of the draft budget, and to find ways to minimize the rate increase for Meaford property owners in 2020.
While I didn't agree with all of the suggestions made by members of council, the exercise was important, and one particular item perhaps highlights the pickle that members of council can find themselves in at budget time.
The draft budget proposes an increase to the cost of garbage bag tags from $3 to $3.50. The logic being, that council has previously approved a plan to reach full cost recovery from bag tags which would remove the service from general taxation, and would instead be fully supported by bag tag revenue. To me, this makes a lot of sense, but then I don't have to ask people to re-elect me in a few years. The fact is that no matter what, the cost to dispose of one bag of trash is roughly $5. We currently pay $3 per bag tag, so the remaining $2 comes from general taxation. Councillors however were reluctant to approve an increase to the cost of bag tags because they know well the fury that has been ignited in the past when the price has been increased.
I understand the reluctance of council to increase the cost of a bag tag, politically it isn't a wise move, yet practically it is a very good move. As I mentioned previously, we are paying $5 per bag anyway when all is said and done, and by moving toward full cost recovery, the service would no longer require funding from general taxation, and that benefits all of us. Those that produce a lot of trash would pay more, that is true, but right now, those of us who produce very little trash are subsidizing those who are less militant about reducing their trash, and many argue that simply isn't fair.
But, as I said, councillors have to view issues through a special lens, and that is understandable.
On the whole, I think that the new process for these discussions is a huge improvement, and I think that even if we don't agree with the final budget that council will put before the public on December 16, we can certainly be assured that this council took a very deep dive into this budget, and they have dedicated two full days to educating themselves about the budgetary needs while trying to balance the expectations of their constituents.
+ 25
+ 2