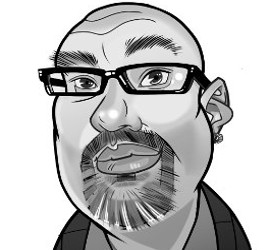 No matter where you are in this municipality over the coming weekend you are bound to see an abundance of red and white as Meaford joins the rest of this nation to celebrate Canada Day.
I have written in previous years that though I love this country, and there is nowhere else I would rather live, I'm not the most outwardly patriotic person. Not that I don't feel fortunate to live here, I certainly do, but expressions of patriotism have always felt awkward to me, as it is a form of bragging that I have never really understood, since a simple stroke of fortune could have meant I was born in Lithuania or Argentina. I played no role in having been born here, and I take no credit for the state of this fine nation, so what am I to brag about?
That said, I have had the pleasure of exploring many corners of this planet, having visited some 20 or more countries outside of our own, and without question there is nowhere else I would rather call home. We have it pretty good here in Canada, better than most of us realize, and for that we should certainly be thankful, and if being thankful to you means flying the red and white, or maybe even wearing a funny red hat, then go for it (just not at Queen's Park).
Atop the list of things I love about Canada and being Canadian is most certainly the beautiful land itself. In my nearly half century I have had the good fortune to live in three of our provinces – Ontario of course, as well as northern Manitoba when I was a child, and the Fraser Valley region of British Columbia in the '90s. No matter where I have lived in this country, there have been beautiful natural landscapes right outside my back door. Whether it be the mountains in the west, or the lakes in Manitoba, or the Georgian Bay region where I have resided for the past 15 years, with its forests and farmland along with its stunning shorelines, you really can't beat Canada for its clean, natural beauty.
Having lived in Meaford for nearly 15 years, I know that if there is one thing that this community does well, it is organizing a big party, and for Canada Day Meaford residents have three options for Canada Day fun, starting with the Sydenham Optimists Canada Day celebration in Annan on Sunday, June 30. There will be food, games, live music, and of course, fireworks.
On Monday, July 1, two big celebrations will take place, one in Bognor and the other at the harbour in urban Meaford. Having attended both celebrations over the years, I can assure you that no matter where you choose to spend your Canada Day, you are bound to find some fun, whether it be playing games with the kids, or enjoying beverages while listening to some live music. With any luck the weather will cooperate, allowing for a full day and night of outdoor enjoyment.
All three of Meaford's Canada Day events are capped off with fireworks, and who doesn't love a fireworks display? Well, I know some dogs and other animals aren't thrilled when we light up the fireworks, but then I am certain that we do much worse daily to annoy our feathered and furry friends.
For me, perhaps the best thing about Canada Day is that it is the one day each year that we seem to manage to set aside all of our differences and come together as one. I don't tend to hear people complaining about potholes or the length of the grass in our parks on Canada Day, and I don't recall ever hearing anyone complain about provincial or federal policies on Canada Day. Instead we celebrate the good in our country, and there is much of that to celebrate indeed.
So happy Canada Day, enjoy flexing your patriotic muscles over the weekend as you celebrate the good fortune of living in this giant mass of land that we call Canada.
+ 17
+ 3