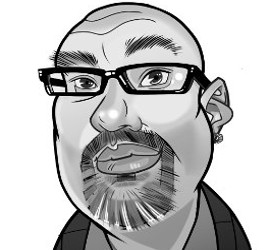 Mother Nature didn't cooperate for the 10th Annual Memorial Park Earth Week Clean-up. While last Sunday was a bright and sunny day, snowfall and rain on Friday and Saturday made venturing into the park with its soft, soggy ground a less than great idea, so this weekend, we will try again along with the rest of the community for this Saturday's big Spring Clean-up organized by the Meaford Rotary Club.
If the weather forecast is to be believed, we should see sunny skies and warm(ish) temperatures on Saturday, when mascot Baggy and event organizers are anticipating hundreds of community volunteers turning out to help pick up some trash and spruce up this community.
There are three official starting locations for the clean-up – the Rotary Harbour Pavilion, Bognor Hall, and the Annan ball diamonds. Additionally, the annual Earth Week clean-up at Memorial Park, which had to be postponed, will take place at the same time as the community-wide clean-up, starting at 10 a.m.
Participants will sign a waiver and will be provided with garbage bags, gloves, and reflective vests for safety. Bins will be located at each location for dropping off garbage bags when they are full. As the bags will be identified as resulting from the community clean-up, they can also be placed at the curb with your own trash bags on collection day at no cost, and no tag is required.
Even if the weather doesn't cooperate, it is scheduled to run rain or shine – the exception being at Memorial Park, where rainy weather poses issues for tromping around in the forested areas, and will need to be cancelled in the event of significant precipitation.
Here are come common questions about the community-wide clean-up:
How long will it take?
We anticipate that this will only take a couple of hours of your time and we hope to wrap up our event by 1 p.m.
Where will I be working?
Several areas of the Municipality have already been 'adopted' by groups. We will have a map of the area that will show which areas have yet to be taken care of that you can choose from. This cleanup is for public spaces and municipal roadways. We will not be cleaning up along county roads or Highway 26.
What do I do with the garbage I collect?
In the urban area of Meaford, a bin will be available at the harbour pavilion. There will also be bins at Bognor Hall and the Sydenham Centre. You can also integrate the garbage into your home garbage. The bags provided are identifiable as volunteer bags and do not require a bag tag.
What do I do if I find a needle or broken glass?
We ask that you identify the location of the 'sharps' so that our municipal staff can clean it up. Stay safe and let the experts handle this one!
What do I do with alcohol bottles or beer cans?
You can collect these items and return them to your starting point, or return them to the Beer Store on your own.
Do I need to bring my own supplies?
We will have garbage bags, gloves, and reflective vests for your use.
Can children help?
Yes! Children over the age of 12 are welcome to help with your supervision. This is an excellent way of promoting a sense of community and volunteerism in our children.
What should I wear?
You will be working outdoors, so you need to dress the part.
- Be seen! Wear bright, highly visible clothing.
- Don't get burnt! If it's sunny, wear sunscreen and/or a hat.
- Avoid bug bites! Wear bug spray.
- Stay dry! If it's wet out, put on some rainwear.
- Protect your feet! No open-toed shoes.
Hopefully organizers will once again see the hundreds of volunteers that participated last year. After all, it's just a couple of hours on a Saturday morning, and cleaning anything is much more fun with an army of volunteers. By Saturday afternoon, those hundreds of volunteers will no doubt be enjoying a nice break, perhaps with a chilled beverage, and the sidewalks, streets, and parks should all but sparkle under the spring-time sun.
To those planning to help out with the Memorial Park clean-up hosted by the Friends of Memorial Park and The Meaford Independent, we look forward to seeing you there, and we plan on having warm cider as we have in the past to help our volunteers warm up after their hard work.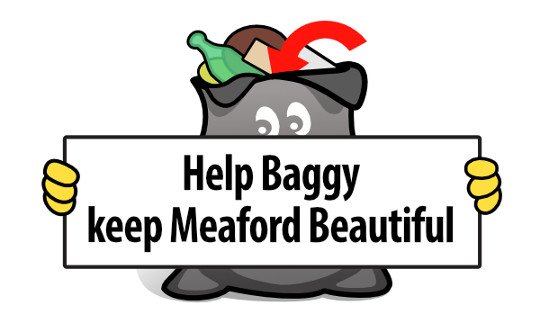 + 8
+ 0