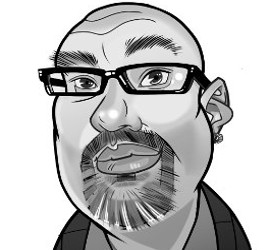 Meaford's newly elected council held its first meeting (the pomp and circumstance of the inaugural meeting held last week aside) on December 10, and they sent a message to staff, though if staff is confused by the message they might be forgiven.
On the one hand, council was clear in their message to staff that a 5.6 percent rate increase in 2019 is too much for their liking, and a 3.1 COLA (cost of living adjustment) increase to staff wages is also out of the question. On the other hand, not long before the lengthy debate about the proposed budget framework, councillors spent a solid half hour agonizing over flower boxes, decorative light standards, and pressed concrete to simulate brickwork all in an effort to ensure that the Sykes Street bridge is as pretty as can be, and that it will suit the heritage feel of the downtown core after its rehabilitation – which council was made aware is already going to cost some half million dollars more than expected.
So to our new council I would ask this – which is it? Pretty bridges or bare bones save for the mountain of badly needed infrastructure projects? I have to say, as a spectator, I was a little confused about council's priorities.
I think council was right to question the numbers included in the proposed budget framework document prepared by staff, particularly the 3.1 percent COLA increase in an era when more and more folks are struggling to simply afford the basics in life. And I also think councillors were wise to express a desire to pump as much funding into addressing the massive infrastructure deficit facing this municipality, which is no surprise as I have been beating the drums about the infrastructure crisis for years now.
All of the members elected to this council had highlighted infrastructure as a number one priority during the campaign period, so I had fully expected council to push back against the proposed budget framework if only to ensure more funding was directed to our roads and bridges. What I hadn't expected was the earlier conversation debating whether the concrete on the rehabilitated bridge should be pressed on the inside and the outside (at an additional cost in the tens of thousands), or if the six decorative light standards will adequately display flowers in the summer months so that they don't have to be mounted on the rails – never mind that there are already four operational light standards, two on each end of the bridge that already provide more than enough light meaning that we don't really need the decorative light standards at all, what we need is the bridge to be rehabilitated, not beautified.
The lengthy conversation about flowers and stamped concrete were perhaps all the more galling due to the fact that two residents had attended council in order to participate in public question period so they could express concern about their crumbling, and increasingly dangerous rural road. Those residents sat in the gallery and listened intently to councillors trying to pretty up a bridge that will already cost hundreds of thousands more than originally planned, while they've been told that their own road is a low priority due to low traffic counts, among other factors.
On the whole, I think council fared well in their first meeting. They pushed back against staff, something that I've heard many suggest over the years doesn't happen nearly enough, and they took the time to fully debate the issues before them. And the two rookies on the newly elected council were fully engaged throughout, so my first impression of this council is that they certainly hold promise, particularly if they continue to put roads and bridges at the forefront. But the era of majestic, beautiful bridges, or Taj Mahal-esque municipal buildings is over. We've been down that road, and it hasn't worked very well.
What I would like to see this council do is to focus on the needs, and leave the beautification aside for a while. I am certain that if I lived on a crumbling road, I would have been rather perturbed listening to the discussion about ensuring that the Sykes Street bridge will be beautiful enough – heck, one councillor even asked if the bridge could be painted to make it even more appealing to the eye, and he cited the less than beautiful, but recently rehabilitated Bake Shop bridge near Beautiful Joe Park. It's true, that bridge isn't exactly beautiful, but it does what it is supposed to – it allows vehicles and pedestrians to cross over. That is all it needs to do; if it isn't beautiful enough, I'd suggest shifting your eyes to the beautiful trees that surround it and the river that runs below it – that extra beauty doesn't cost us a penny.
+ 65
+ 9