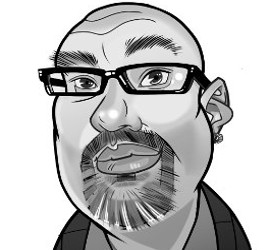 A proposed 'boutique hotel' in a blended residential and commercial neighbourhood on Boucher Street has put council in a difficult spot.
Residents are concerned that the proposed six unit 'hotel' with no restaurant, and more importantly to residents, no staff on site could cause issues in their neighbourhood.
According to the proponent, all bookings would be made online, and for access to the building and the rooms, an access code would be sent to the client electronically, eliminating the need to have any staff at the site.
The proponent also suggested that he wouldn't expect any issues with noise or parties because of the "discerning clients" the boutique hotel would attract, and he further explained that by 'discerning' he meant those that could afford the two or three hundred dollars per night (because of course high end hotels never have issues with noise or unruly behaviour).
Staffing aside, residents also point to the small size of the property, which they fear could see issues with snow removal in the winter months, with the building and seven parking spots likely taking up most of the property.
Those concerned residents have attended the last two council meetings to express their issues about the proposal in advance of a council vote on what would typically be a standard zoning amendment.
As I wrote in the 3 Rs column in our July 12 print paper recently, I agree with many of the concerns expressed by residents regarding this proposal, but from council's perspective it's a different story.
While concerns about the unstaffed six unit 'hotel', half of which would include in-unit kitchen facilities, are justified, the fact is that the property, unlike its residential neighbours, is zoned for commercial use. Under its current zoning, any number of businesses could set up shop on the property without the need for a zoning amendment (and by extension without the need for any public input), and there is nothing the residents could do about it.
Many on council recognize and appreciate the concerns raised by the residents, but their own planning staff is telling them that the requested zoning amendment is nothing out of the ordinary, and there is really no justifiable reason for council to vote against the amendment.
Given the current zoning of the property, and the current rules and regulations that council has to work with, there is really no legitimate reason for them to reject the requested zoning amendment. But the concerns expressed by neighbouring residents are legitimate, so what is council to do?
Council is likely damned if they do and damned if they don't. They could vote against the zoning amendment, and the proponent would very likely appeal the decision under a new provincial process that many municipalities have yet to experience. If council votes in favour of the zoning amendment the residents could appeal the decision also. Either way, this looks to be an issue that will stick around for a while.
Should an appeal of council's decision happen, I suspect that the proponent would be on the winning side because, as was noted above, the property has been zoned as commercial for more than a decade, the proposed 'boutique hotel' is an acceptable use of the property, and the requested zoning amendment isn't anything out of the ordinary.
No matter what council decides, somebody isn't going to be happy, and so at their July 23 meeting council voted to defer a decision until their next meeting, which will be in September after a break in August.
As I mentioned in our July 12 print paper, this municipality could use a boutique hotel or two. A lack of accommodations is a huge gaping hole in our desire to be a tourist destination, but there are far better locations for such an operation, and there are locations that wouldn't have any residents so upset. If this proposal were to develop a boutique hotel on the former Moose property on Bayfield Street for example, I doubt there would be anything but cheers from the community.
I don't envy councillors on this one. They are elected to represent Meaford's residents, but they are also tasked with following municipal and provincial rules and regulations, and the two don't always share the same interests.
The continued discussion and ultimate vote in September will be interesting to follow, but one thing is certain – no matter what council decides, not everyone will be happy and their decision will very likely be appealed.
+ 46
+ 7