Details

Published: Thursday, 26 October 2017 09:43
Written by Helen Solmes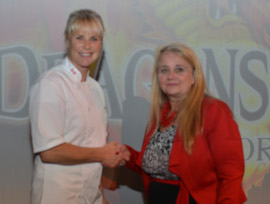 Marie-Catherine Marsot's received a $10,865 boost to her plans to develop a plant-based cheese business in Meaford that she is confident will employ in time more than 10 people. Marsot appealed to a panel of five judges to help her become the "Next Big Cheese" during the Meaford Chamber of Commerce 9th Annual Dragon's Den on October 25 at the Meaford Hall Arts and Cultural Centre. She won them over with a strong business plan and samples of her dairy-free cheeses.