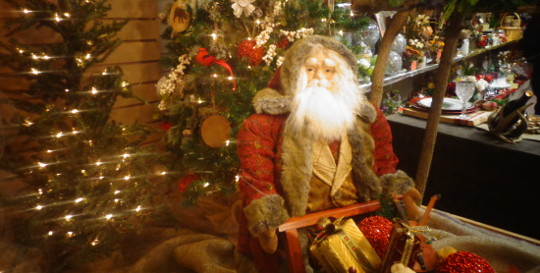 Meaford's downtown retailers have decided to dedicated Tuesday November 29, as 'men's night', and they'll be staying open late in order to allow men to do some holiday shopping, while having some fun while they're at it.
"I have talked to the stores downtown and they are all excited to stay open with us," said Nancy Ellis of Simply Unique, who along with Donna Ferguson from McGinty's Cafe have organized the event. "We are hoping to draw a good crowd of men doing their Christmas shopping."
In addition to the downtown stores staying open until 9 pm, on November 29, shoppers will also be able to have their gifts packaged, wrapped, and stored until closer to the big day. To have your gifts wrapped (no charge), stop by the Simply Unique shop during the men's shopping night.
It isn't just the downtown shops taking part in the men's shopping night. Several local vendors will be offering their products at McGinty's Cafe and Simply Unique during men's night including Krystal Klear photography, Magic bags, Epicure, E & R Bulk Bin, No More Knott's, Massage Alona Nails, Big Apple Creations, Opal Wing Creations Jewellery, Crave chocolates, 31 Bags & Gifts, and Penny Lane Organics.
An evening of shopping can bring on some thirst and hunger, and men won't have to look very far to satisfy both with free food available provided by Valu-mart and Amici pizzeria along with $5 beer available at McGinty's – all profits raised from beer sales will be donated to the Golden Town Outreach.
The November 29 men's night follows the November 26 downtown Christmas Window Unveiling event, so the downtown area will be sparkling with holiday lights and displays which will surely provide plenty holiday inspiration for Meaford men who take advantage of the men's night shopping event.