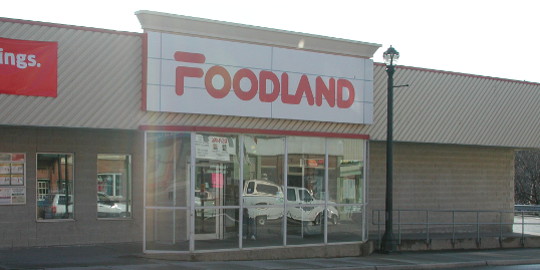 Just weeks after a new Foodland location opened in nearby Thornbury, Meaford residents are learning that the Meaford Foodland store will be closing at the beginning of August.
The decision to close the store, which employs approximately 20 people, was made by parent company Sobeys. Communications Manager for Sobeys Ontario, Vicki Leung, told The Independent that the decision to close the store was not made lightly.
"Following an extensive and careful review of our operations, we've made the decision to close our Meaford Foodland store effective August 6," said Leung. "The decision to close our Meaford Foodland store was not made lightly and substantial consideration was given to the impact on employees, customers and the community. As a result of the store closure, 20 employees will be impacted. Some employees have received offers of employment in comparable jobs within our store network, whereas others have been offered fair severance compensation."
The loss of the store, which served as somewhat of an anchor retailer for the downtown shopping district, will have an impact on many of its elderly customers who live in the downtown area, and those who live downtown and don't drive, and it may also signal trouble ahead for other downtown retailers who benefit from the traffic drawn to the location.
Attempts to reach owner Bob Topham at the store were unsuccessful at the time of publication, however one employee of the store told The Independent that Topham was "truly devastated by the news brought to him by a couple of Sobeys representatives."
Meaford's Deputy Mayor Harley Greenfield mentioned the pending closure at the June 6 council meeting calling it "very sad and disturbing news," but after lamenting the loss of jobs and an accessible downtown grocery shopping location, he also saw it as an opportunity to explore the potential for the location to house the Meaford Public Library which has been in need of a new home for many years.
"It was very sad to hear when that was announced," Greenfield told council. "My first priority, and I expect the first priority of the rest of council would be that perhaps some other food store could move into that location, but barring that, I would like to request staff examine the potential of utilizing the Foodland store and property as a future home of the Meaford Public Library. It's up to the owner of the property to do what he thinks best, but I don't think I need to run by you the assets that location would have for an improved and enhanced public library," suggested Greenfield.
Council agreed and asked staff to explore the suitability of the property for a library should the municipality be able to acquire it.
After the store closes in August Meaford residents will be left with just one grocery store.