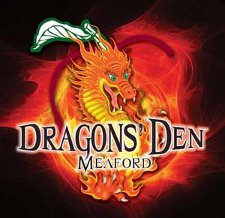 The Meaford Chamber of Commerce is busy preparing for the sixth annual Dragons' Den Meaford competition that will be held on Wednesday, October 29, at Meaford Hall.
Dragons' Den has been a great success for Meaford's local entrepreneurs. The organizing committee say that they continue to improve the event every year. Their focus is on developing the contestants to give them the best possible chance of success, both in the competition and, more importantly, in their critical first year in business.
People who wish to be considered as a contestant for Dragons' Den are required to submit a summary business plan with their application. To support them in this process, the Meaford Chamber of Commerce has organized a free workshop to help refine their business plans and provide potential contestants with suggestions to assist them through the selection process and impress our Dragons. This workshop will be held at Meaford Hall on Wednesday, September 3rd at 7:00 PM.
Applications for Dragons' Den Meaford are due at the Chamber of Commerce office by October 1. An independent selection committee will then choose the contestants who will go onstage to face our Dragons.
Application forms are available at the chamber office or on their website at meafordchamber.ca. For more information please contact:
Meaford Chamber of Commerce
1-16 Trowbridge St. W. Meaford, ON N4L 1N2
519-538-1640
info@meafordchamber.ca