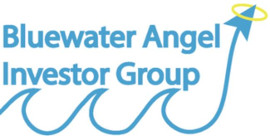 A significant private sector initiative to invest in and mentor entrepreneurial companies in the Grey-Bruce region was announced, with the launch of the Bluewater Angel Investor Group.
Bluewater Angels, with 15 angel investors, is looking for investment-ready companies in the area that have growth aspirations and require more financial resources and experienced mentorship. The group is also actively seeking other accredited investors throughout Grey-Bruce to join so it can extend its financing and mentoring capabilities.
Current Bluewater Angels members are prepared to invest approximately $5 million of their own money in scalable area businesses, in companies that are planning succession changes, or businesses looking to relocate or expand into Bruce and Grey. The angel investors are all business leaders, most of whom have built successful companies as entrepreneurs.
"I support and encourage this initiative as it adds a strong element of private sector business expertise and capital to our region. I welcome Bluewater Angels and give two thumbs up to community-oriented investment models," said Bill Walker, MPP, Bruce-Grey-Owen Sound.
Angel investing began in Ontario in 2001 with the formation of an Angel group in Toronto. Since 2007, Ontario angels have invested $250 million into 400 companies, creating or retaining approximately 8,200 jobs in the province. There are currently 26 angel networks in Ontario, including neighbouring areas such as Barrie, London, Waterloo, and Windsor.
Angel investors make individual investment decisions based on the quality of applicant businesses. Often, a group of individual angels will collaborate on an investment, which can range from tens of thousands to several hundred thousand dollars. The investment can take many forms, including equity, debt or debentures.
Bluewater Angels will seek to obtain a maximum return on investment as measured by:
1. The economic benefit it brings to the region in jobs, growth and skills
2. The engaged mentorship of angels to growth businesses and start-ups
3. The financial return it delivers to the angel investors
Nicol Insurance is a Founding Sponsor of Bluewater Angels. Supporting sponsors and partners include The Alliance Lawyers, The Henry Bernick Entrepeneurship Centre at Georgian College, Leeder and Associates Wealth Management Group, and the Owen Sound & District Chamber of Commerce. The Angel group is seeking more sponsors to help develop a pipeline of investment-ready companies in the region.
"This area has a strong entrepreneurial tradition, from the Krug Brothers' Furniture Factory and the Fleming family with RBW Graphics, to today's successful entrepreneurs including Caframo and Chapman's Ice Cream. Our group feels it is important to have private funding and mentorship to encourage the next generation of successful businesses in Bruce and Grey counties. We want entrepreneurs with growing businesses to contact us if they are looking for investors and mentors to help them succeed," said Stan Didzbalis, a retired entrepreneur and co-facilitator of Bluewater Angels.
"Our angel group is unique in Ontario because of the largely rural makeup of our region. Our investments will likely mirror the dominant sectors of the local economy. We will work collaboratively with financial institutions, Chambers of Commerce, Business Enterprise Centers, municipal economic development teams, the education system, incubators, neighbouring angel groups, and all the players in the entrepreneurial ecosystem to make this initiative a success," said Alex Hector, a former banking executive and co-facilitator of Bluewater Angels.
Bluewater Angel Investor Group is a not for profit Ontario corporation, founded in 2017, with the goal of sourcing quality investment opportunities and presenting them to a like-minded community of angel investors. Bluewater Angels strives to make meaningful contributions to economic prosperity in the region by providing both funding and mentoring to: high-growth companies; start-up businesses that are scalable; businesses that are in succession transitions; or businesses willing to relocate or establish a presence in the region. Bluewater Angels has 15 members who are permanent and seasonal residents of Grey-Bruce with the desire to invest in companies primarily in the area.
Potential qualified angels who wish to join the group, and investment-ready companies seeking angel investment, can obtain information and apply at the web site: www.bluewaterangels.ca