Sonja and David Glass are extremely pleased to announce the graduation of their children Shiona Glass-Kaastra and Simon Glass from their respective university programs.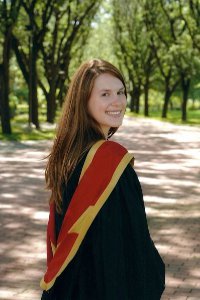 Shiona successfully defended her PhD in Epidemiology from the Department of Veterinary Medicine, University of Guelph on October 25, 2013. Shiona completed both her undergraduate degree in Microbiology and Genetics and her Masters degree in Epidemiology at the University of Guelph as well. Shiona has accepted a position with the Public Health Agency of Canada in Guelph working in the area of infectious disease outbreaks.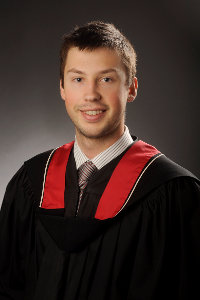 Simon graduated with a Bachelor of Science in Environmental Engineering (with Distinction) from the Faculty of Engineering, University of Waterloo in April 2013. Simon has accepted a position with Ainley and Associates engineering firm in Collingwood.
Mom and Dad are both extremely proud of their accomplishments.
Some research has suggested that intelligence flows from the mother's side of the union. For this, Dad will remain forever grateful!!