Details

Published: Tuesday, 28 March 2017 09:02
Written by Stephen Vance, Staff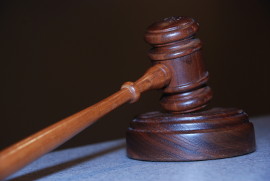 Ontario Superior Court Justice Kevin McHugh has ordered 2014 mayoral candidate Ray McHugh (no relation) to pay a total of $16,500 in court costs to Mayor Barb Clumpus and the Municipality of Meaford after unsuccessful appeal related to the election expenses of his opponents.
In a decision released on March 20, the judge ordered McHugh to pay $9,000 to Clumpus and $7,500 to the municipality. Clumpus had been seeking more than $13,000 in costs, while the municipality sought $15,505 in legal costs after McHugh's challenge of reported campaign expenses for both Mayor Clumpus and second place candidate Jim McPherson ended up before the courts.