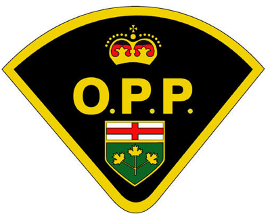 On January 6, 2017, at approximately 9:00 a.m., Grey County Ontario Provincial Police (OPP) received a report of a vehicle in the snowbank on Hwy. 26 near Irish Block Road in the Municipality of Meaford.
While responding to the call, the vehicle, a 2006 Chevrolet Aveo, was pulled out of the snowbank by a local resident using an older David Brown 990 farm tractor. Both vehicles were parked on the side of the road when another driver, operating a Toyota Echo, lost control of the vehicle and collided with the tractor.
The driver of the Toyota, a 24-year old woman from Woodford, was transported to hospital via ambulance with non-life-threatening injuries.
There were no other injuries reported. No charges anticipated.