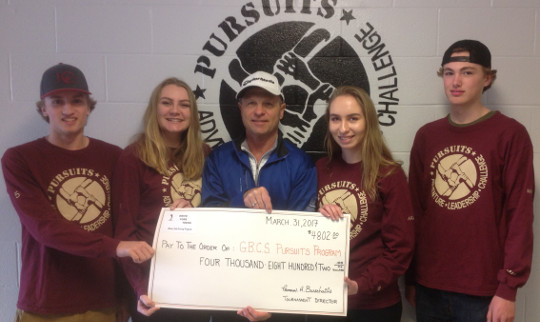 On March 31, a $4,802 cheque was presented to the Pursuits Program at GBCS on behalf of the Drive Fore Teens program.
The annual winter safe driving program also benefited from monies raised at the Drive Fore Teens Mixed Invitational golf tournament, which was held at the Meaford Golf Club.
This year's fundraising tournament is scheduled for Saturday, May 19 in Meaford. To register for the tournament or to become a hole sponsor call Mary Alderdice at 519-538-1400.