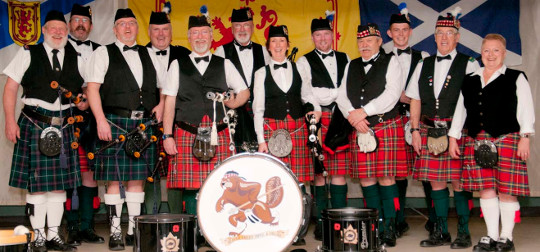 The sounds of pipes and drums filled the air at the Beaver Valley Community Centre on April 1, as the Beaver Valley Pipes and Drums held their Tartan Day Dinner.
The event, which sold out two weeks earlier than anticipated, saw 200 guests enjoy an evening that included dinner and entertainment.
In addition to the pipes and drums, local talents Jennifer Potter (vocal), Daniel Carr (highland dancing), Ken Parton (vocals and guitar), and Lorraine Sutton and the Lord Grey Country Dancers entertained the audience.
A number of local organizations helped with sound and support services and sponsored door prizes.
Organizers and attendees alike are already looking forward to next April's Tartan Day event.
If you would like to learn more information about the Beaver Valley Pipes and Drums band, they can be contacted at beavervalleypipeband@gmail.com or visit their Facebook page.