Details

Published: Friday, 10 March 2017 09:35
Written by Stephen Vance, Staff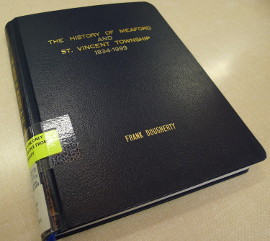 For decades Meaford has been referred to as the 'Golden Town', but why?
Today Meaford's nickname is quite common. From the Golden Town Outreach to the Golden Town Cruisers and the nearly 50 year-old Goldenaires choir, we've all seen the reference with regularity.