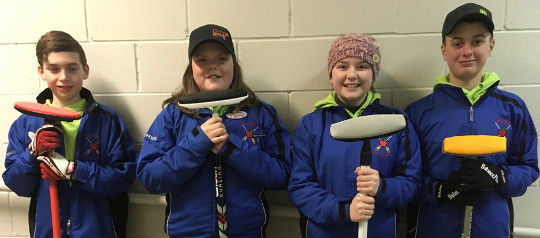 The Bantam curling team representing the Meaford Curling Club and Georgian Bay Community School had a successful day at the Student Funspiel in Tara on February 25.
The team of Madison Saunders, Cameron Lewis, Ally Pendleton, and Alex McNally won their first game against Chesley 8-0 and their second game against Tara 14-0.
Practice continues for the team as they prepare for the New Holland Provincial Elementary School Curling Championships next month in Chesley.
Photo L-R: Alex McNally, Madison Saunders, Ally Pendleton, Cameron Lewis