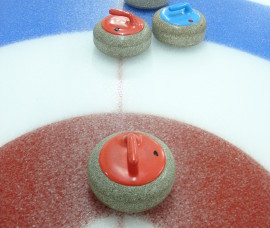 The Ontario finals of the Colts & Trophy are coming to Meaford Curling Club from March 15 to 18.
"If you enjoy watching curling on TV, then you will be sure to enjoy watching this intense, competitive live curling," said organizers. "These teams of men and women are the best of the best from across Ontario. They are young and passionate about curling and the general public is invited to come to watch them, and perhaps introduce the kids to this great sport."
or those who attend, the bar will be open each day from 11:00 a.m. and bar snacks and light lunches will also be available.
"Events of this calibre only come to our town once in a while, so please seize the opportunity to be a spectator," said organizers.
Admission is free, and you can find the schedule of events on this page, or else go to meafordcurling.ca.