Details

Published: Thursday, 22 March 2018 07:51
Written by Bill Monahan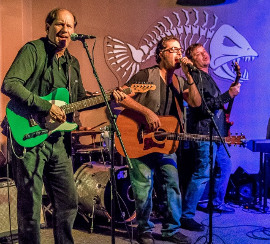 The fifth annual Maplepalooza is coming up this weekend (Saturday, March 24, doors open at 6:30 p.m.) at Kimberley Hall, and for the second time Meaford's Chris Scerri has been involved in planning and promotion.
The annual event, a true community celebration, was founded by Jonathan Robinson. Originally a gathering of his friends to enjoy harvesting maple syrup from the sugar bush on his property during the day, and live music in the evening, it has grown in significance each year. Last year, for the first time, he coupled it with a benefit for Meaford's family of Syrian refugees.