Details

Published: Monday, 15 August 2016 07:45
Written by T.S. Giilck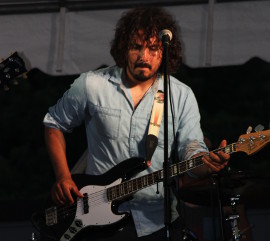 The Ted Brownlow band might be taking a hiatus, but it's not prepared to say good-bye just yet.
The local band, comprised of students from Meaford and Thornbury, were the opening act on August 12 at the Market Square lot in Meaford as part of latest instalment of the Meaford Summer Concert Series.