Details

Published: Tuesday, 14 February 2017 08:25
Written by Staff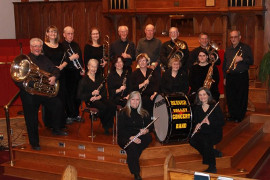 Did you know that local concert bands in Meaford have a history going back to 1875? Pay a visit to the museum and you will find some fascinating photos and information.
In years past, many communities had their own concert band, including Meaford, Thornbury and Collingwood; they were a much loved part of community life. Sadly, these bands faded away in the 70s, but it wasn't long before a small group of musicians got together in the summer of 1990 to form the Beaver Valley Concert Band, to carry on the tradition of band music at strawberry socials, local nursing homes, fall fairs, Thanksgiving dinners and Christmas concerts.